Threads by latest replies - Page 12
Quoted By:
It's time.
Quoted By:
ITT: pages that told you the mango was going to be good
Quoted By:
So does anyone really have any hope that the new episode is going to be any less mediocre than the majority of the other episode s so far? Because in all honesty my expectations aren't that high
explain this
Quoted By:
Just picked up kaguya sama wa kokurasetai and how the fuck have I not seen anyone talk about this before? Easily one of the best and more unique takes on a rom-com manga in years.
Just finished catching up and cried cause Ishigami is our boy. Wouldn't surprise me if this gets an adaptation in a few seasons from now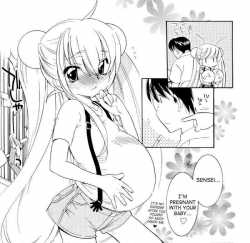 Quoted By:
How did he not quit? This is a lawsuit waiting to happen.
Quoted By:
But first things first.
Here's the Volume 3 cover.

Omake in a minute.
Honestly, it wasn't that great.
>a single haki punch took out Doflamingo and his 8 bullets of awakened hardened strings imbued with Haki
Give me one reason why this wasn't a "O MY RUBBER" moment.