Restoring missing posts, the site may be slower than usual.

| /his/ and /wsg/ now fixed! | Image server issues.
Threads by latest replies - Page 7
Quoted By:
>Character says "Last Name, First Name"
>Subtitles say "First Name, Last Name"
Quoted By:
Scanlation thread.

What are you working on?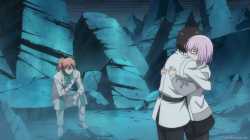 You are going to play their game in 26 hours, right /a/?
Luca is for __________
Quoted By:
Quoted By:
New chapter's out.
Quoted By:
Oh hey, nyaa is back!
Quoted By:
I REALLY FUCKING LOVE HANAYO