Threads by latest replies - Page 8
Which K-ON would be the best fuck?
Quoted By:
Quoted By:
Ep 4 Today
Quoted By:
>beach episode
Are you fucking with me?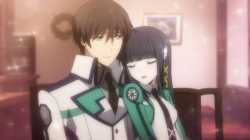 Quoted By:
So, they finally announced the official popularity poll result
http://mahouka.jp/special/vote/
Nobody can beat Oniisama and his imouto, Miyuki is best heroine, Mayumifags can shut up now
>[Hatsuyuki-Kaitou]_Strike_the_Blood_II_-_05_[BD_720p][10bit][A2EC02A5].mkv
Quoted By:
Chimame.
Very cute.
Quoted By:
I'll dump