Threads by latest replies - Page 3
Quoted By:
Draw/Post pics of female Tails.

Bonus points for anal!
Quoted By:
Let's get some pics of Amy and Leela.

And no professor! That dude is old and nasty!
Quoted By:
Quoted By:
Quoted By:
Quoted By: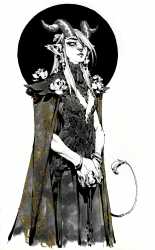 Quoted By:
Post girls relating to various mythos: elves, faeries, harpies, satyrs, centaurs, demonesses, mermaids and so on.

Creepy/grimdark stuff is a bonus.

Also, I would prefer if this could be a quality-art thread, dedicated to actually good artwork produced by skilled artists, so it would be nice if we could keep away the more cartoony, less-realistic stuff.
I feel like it's been long enough since the last one.
Quoted By:
I need collect some jadens, im also looking for the one jaden image of her getting her ass spread and someone taking a picture of it.