Threads by latest replies - Page 4
Raven (Teen titans)
Quoted By:
Old thread is archive, let's start a new one.
Old thread
>>2261668
Quoted By: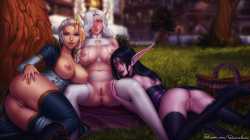 Quoted By:
oldthread is autosaged
Quoted By:
I don't care if it's a guy, girl. futa or any other shit. Also, if you are going to argue about some pointless shit somebody posted in the thread, at least post a picture.
Quoted By:
It's time again
source = warlock and boobs
Game link
https://mega.nz/#!3k9BjYoY!PL3g65AXSECVbbLXXeaHiCiuExrLm0cVOr1yGu3khp8
THIS GENERAL ISN'T JUST ABOUT SLAVE TRAINERS OTHER GENRES OF GAMES FIT HERE ALSO (Please read the next part for further clarification).
This is a general about slave trainer games and the creation of games where you play as a male and dominate women. Discussion about games not being created here is also acceptable as long as it's related to the topic at hand(i.e. playing a male and dominating women). Futa belongs in weg not here.
If you're working on a game and want to list a pastebin here speak up please.
WIP Projects (Korra Trainer, Four Elements Trainer, WT Silver, Tifa Trainer, Incredibles Trainer, Fairy tail trainer, Ben ten trainer, Momcest trainer, Carnal valley, etc):
https://pastebin.com/G7Z6gtVH
If I forgot you please mention it
Maverick wrote a guide for scripting. Shows how to write/structure scenes for coders. Good for idea-guys & script-writers:
http://pastebin.com/gRyrGgDt
Contact info for major contributors:
https://quip.com/I2f8AaPEEr0a
Some of these people are looking for writers and artists. If you're interested mention it.
Report & ignore shitposters, people that scream proxyfag/samefag/waifu/waifufag, people that post beast, and futa spammers
>Previous thread: >>2448637
Quoted By: