Quoted By:
I need pictures of pugs
Thanks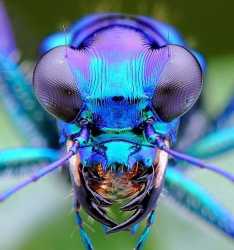 Quoted By:
ITT: shiny, colorful, iridescent things.
Quoted By:
Hello my friends i saw that cute hamstero thread and i bring you my very own stoner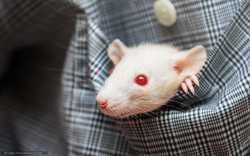 Pocket pet thread
Quoted By:
What's the smartest animal in the world?
Hamster thread?
I got this cutie a week ago, a Roborovski from a shelter. She's still very skittish, as robos tend to be apparently, but she'll already take or straight eat snacks from my hand. And she is no longer spooked by my presence unless I try to touch her sides or back.
I just took in two 1 year old male rats. They came from a family with a ton of animals that are super well socialized. The ad specifically stated that they were somewhat timid and didn't like to be picked up, but they're qts and I don't mind being patient.

I'm a new rat owner and I'm not entirely sure how to get them to warm up to me. I picked one of the rats up because he would not leave the travel cage and he freaked the fuck out. I haven't attempted since, and I've mostly left them alone to get familiar with my place. I've offered them treats to get them to come out of the cage, but they run and grab the treat and then go back to their corner.

I'm glad that they're very comfortable with each other and always snuggled up, but how do I get them to snuggle up with me? please help
Quoted By: