Threads by latest replies - Page 2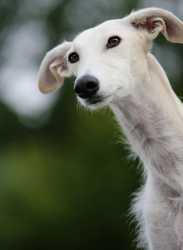 Quoted By:
Still need permanent names for these female siblings. They are roughly 8 weeks old. Have been calling them 'Baby' and 'Thicc' because one is tiny while the other is fluffy and a bit bigger. Show us what you got
>David Attenborough will die in your lifetime
Quoted By:
Quoted By:
this is why whales beach themelves
Dead thread? I was looking at mummies today and it's kind of cool. Post bones and whatnot found in nature.
>The hound was found inside of a chestnut tree that was cut down by loggers for The Georgia Kraft Corp. in 1980.
>It is surmised that the hunting dog had entered the tree while chasing prey and shimmied up nearly 30 feet inside of the hollowed out portion until it got too narrow – by then, he was hopelessly stuck and died. The loggers discovered Stuckie's body approximately 20 years later – the log, with Stuckie inside, was donated to the Southern Forest World museum in Georgia where it remains a popular tourist attraction today.
Quoted By:
Quoted By:
Quoted By:
Got some puppies, how should I go around training them to go outside to pee/poo
Quoted By: