Threads by latest replies - Page 9
Quoted By: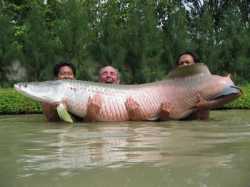 Quoted By:
Hey /an/ I was wondering if anyone could recommend some documentaries on massive freshwater fish.
I love aquatic life and because ive always gone fishing in freshwater its amazing to me to see massive fish. All i could find so far was an episode from a show called monster quest where they try to catch giant fish and a show called River Monsters. If anyone could recommend some good documentaries id appreciate it
Does there exist an animal that can both fly and swim underwater?
Quoted By:
What's the best dog breed and why is it the border collie?

Seriously though. The most intelligent dog and also absolutely adorable. It's not even fair for the rest of them.
Finland here, what is this myriapod? The beast attacked my fishing bait and then descended
How's everyone doing?
I just got an internship at a lab studying Leafcutter ants, and I am the mycologist they brought on to look at the fungus side of things. They think that the only relevant aspect of the fungus is its caloric value, but little do they know...
I also harvested this cluster of Oyster mushrooms off of
>>2403969
. Looking good, I am surprised I fruited these indoors with the high temp/low humidity conditions in my area.
Quoted By:
Quoted By:
Firstly, do doggles work and secondly could anyone recommend a good pair.
Quoted By:
Can we get some quality animal memes?