Threads by latest replies - Page 15
Quoted By:
Hanekawa thread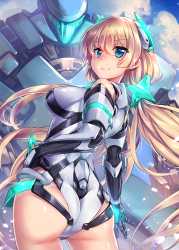 Quoted By:
Quoted By:
Best tsundere!
Quoted By:
Where the Hifumi at?
Quoted By:
Guys rate my shit drawing
Quoted By:
The ladies of divine love and light.
Shining.
Caring.
Gentle.
Loving.
Honest.
Eldritch.
Waifus.
Sweet.
Sexy.
Cute.
Holy.
Hot.
Old one died. Post what you've got!
Quoted By:
Considering the threads I've been wondering who the loli queen of /c/ is!
Rules are simple
Post your favorite loli's name and a picture along with a reason why their the best. I'll start off, mines Kirino Kousaka. She's cute and the best tsundere.
Quoted By:
Because swords are overrated. Post Archer Girls with elegant weapon fit for a lady.
Quoted By:
Something Something Katman360

Yes guys i know it is the 3rd "loli" thread, but both of them had mostly crappy resolution pics in them so im creating a high res/good art one.

Join me on my holy crusade for (high resolution) Lolis!
Quoted By:
mine is asuna from sao