Threads by latest replies - Page 3
Quoted By:
As promised, here's a Rumia thread!
Quoted By:
General for all the girls of the serie
Quoted By:
General Thread to this Sad Serie
otp.
Quoted By: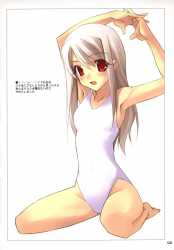 Quoted By:
The last thread is long gone, so why we don´t have another? Let´s see cute girls having summer fun at the beach or at the pool.
0/5
Quoted By:
Quoted By:
You can't have enough cute girls in cute tanks
Quoted By:
Quoted By:
Previous thread:
>>2967865
Monochrome Edition
Updated pastebin:
https://pastebin.com/evdTPgfn
Now includes all images from the /a/ draws Rei threads!
What to post: Rei!
What to discuss: Rei!
What to look forward to: Nothing, ever as usual
>Pictures with multiple characters are fine here so long as Rei (Rei Q is not Rei) is in them. Feel free to request any image or theme!
>Feel free to chat about Rei and all Rei-related things, from merchandise to your own personal musings about the character!
>Discussion is allowed and encouraged. Try to post an image of Rei others might like!