Threads by latest replies - Page 4
Quoted By:
New Aqua thread. Old thread hit limit
Previous thread
>>2890539
Quoted By:
Hmmn, is it too early for another Yukarin thread...? Zzzzz...
Quoted By:
We still love you Iroi! we all love you!
Quoted By:
It's Kagami's birthday! Let's have a thread. Tsukasa also welcome.
Quoted By:
Thread the Ninth!
Love the Fareeha Edition.
Old Thread:
>>2887458
Quoted By:
In celebration of the new movie trailer being dropped, let's post our favorite Chuuni girls!!!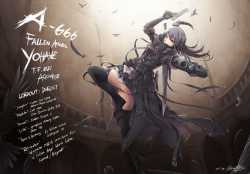 Quoted By:
For our birthday girl, oh, hail Satan
Quoted By:
Post cute girls with pink hair!
Quoted By:
Another year goes by, another sundress thread appears.

It's summer, /c/! Bring out the sundresses!
Quoted By:
Cute girls eeting good food. NO LEWDS