Threads by latest replies - Page 10
Quoted By:
Goddamn I wish I could fuck adult Chloe
Quoted By:
Dawn.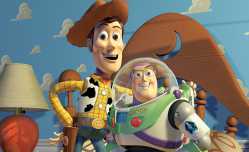 Who was in the wrong?
Quoted By:
Provide References and keep them to one image/post.
>Keep requests /co/ related and keep them concise.
>General OC discussion belongs in "Work on your art" and the Donut Steel threads.
>However, OC requests are allowed as long as they aren't /trash/ material or fanfiction. If it's not /coc/ you must provide a link to the comic or cartoon.
>Be patient and take it easy! Don't forget to check the booru to see if your request was filled.
>Drawfriends, don't hold back.
>DON'T REPLY TO TROLLS OR WHINERS.
>Keep art critique short, otherwise take it to the Batman thread.
>To make the new drawthread, wait for page 10.
>No one is entitled to a request delivery.
>Don't fight spam with spam
>No begging.
>Have fun!
>Collection of Deliveries:
http://the-collection.booru.org/index.php?page=post&s=list
>Drawfriends Gallery List:
https://pastebin.com/7xwFnBSf
(embed)
>Drawing Books, tutorials, practice websites, and drawing programs:
http://pastebin.com/4CpXsY7a
(embed)
NSFW deliveries/requests should be posted in
>>>/aco/drawthread or in >>>/i/505640
Previous thread
>>93869032
Quoted By:
Gwen Stacy is /bestgirl/ edition
Theoretically speaking, how would Gwenpool work in film?
In Finding Nemo she came off as an addled middle aged woman but in Finding Dory that is clearly not the case.
Quoted By:
Quoted By:
Discuss Hey Arnold and the upcoming Jungle Movie