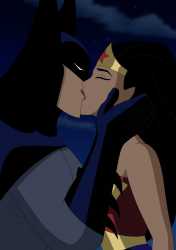 So after watching this vid
https://youtu.be/quNLEeAfU0w
I realized how awesome would it be if there was a story were Batman cucks the whole JLA. Like an alternate reality, something on the lines of injustice where he turns evil but instead of dominating the world he just wants to fuck with everyone's girlfriend.
For starters he would just go for the superheroines like Diana, Hawkgirl and Black Canary but he would gradually stepping up his game and crossing lines like fucking Lois Lane and impregnating Iris Wes and even having an affair with Star Fire.
Alfred could try and talk him out of it but he would go all like "Fuck off Alfred I'm not doing this because I want to but because I need to", people like Catwoman, Joker and Talia would get jealous of him and he could even call his junk the BBC (Big Bat Cock).
That could be amazing.