Threads by latest replies - Page 7
Quoted By:
Webms, greentexts, whatever.
Quoted By:
Quoted By:
boys with toys, be it flesh lights or dildos.
plus for large toys.
Post clips from ecchi scenes in anime (preferably harem, but all is welcome). I also want some recommendations for new ones to watch. At this point I've seen many: Sekirei, highschool dxd, highschool of the dead, demon king daimao, Sora no Otoshimono, Freezing, Monster Girls, Date a live, Kore Wa Zombie Desu Ka?, Nisekoi, Campione!, Mayo Chiki, The Familiar of Zero, Maken-Ki, Absolute Duo, Clannad, Eiken and probs a bunch more I can't think of.

I would post on the ecchi board itself but I prefer gifs & webms and /e is for pics
Monsters fucking hot human/humanoid women. SFM, 3D, hentai, real shit from horror movies - all is welcome.
Quoted By:
Black girls with white girl body's
Quoted By:
Porn where the woman is clearly really into it. Real passionate and/or sensual sex - no fake theatrical moaning. Amateur preferred but pro ok if it fits the bill. Hetero only, anything else goes.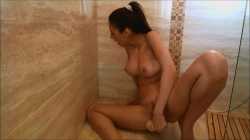 Haven't seen one in a long time