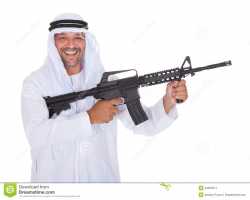 Quoted By:
I have never fired a firearm, but I have had exposure into the subject, i.e youtube, reading etc. But still, there's one aspect about that I can't remember anyone talking about:
Do you use your dominant hand on the grip or on the barrel of a rifle
I know it seems too simple and obvious, but for me it showed to be very counter intuitive once I stopped to think about it. I'm a right handed person, but I've always held "guns" (BB guns, airsoft...) by holding their grip with my left hand, and using my right hand to move the barrel and aim the gun. I did it naturally, because it feels weird to have my good hand sitting on grip while actively using my near-useless left hand to move the barrel and aim.

So, how is it supposed to be done? 90% of the pictures of people holding guns (which I assume are from righties) have them holding the grip their right hand, and even in games it works this way by default.