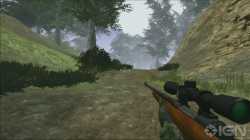 I dont mean miltary/war games. i want games with good shooting, like realistic.

They dont have to be free, i have some money i wouldnt mind buying a steam game

Im open to hunting games as well as war games if the shooting is good.

Also OP has a ps4 & a Mac. but you can post whatever you want for other people.