A new search server has been setup. Multiple terabytes of hard disk storage was also installed.
Threads by latest replies - Page 10
literally space Hitler
Quoted By:
Anyone else tear up a little?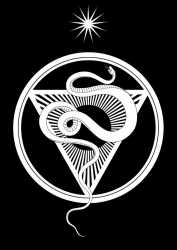 Quoted By:
Quoted By:
This is my first time starting something like this so I hope this goes well.

I'm going to try and make this similar to the groupwatch threads that VF-kun did since his rules were pretty straightforward, so as such:

1. We watch one episode per day and discuss it
2. No future spoilers

I don't see much people talking about Urashiman here that often, which seems kinda weird to me especially since this show was apparently popular in Japan when it came out. I never got to finish it but from what I remember I enjoyed it a lot, so I hope you guys enjoy it too.

Directed by Seiji Okuda (Twinkle Heart OVA, Govarian), this anime tells the story of a young man who, while getting chased by police, gets caught in a cyclone and ends up getting pulled into the future. Having lost his memory, he joins the police force and battles Necrime, a criminal organization, with his partners Claude and Sophie.

Zillion kinda shares some similarities with Urashiman so if you've seen Zillion already then you can expect Urashiman to be the same, somewhat.
Quoted By:
Quoted By:
So... was Dozle a newtype? Or was this just Amuro's newtype stuff allowing him to see a manifestation of Dozle's passion?
Quoted By:
Because it hasn't been done enough before