Threads by latest replies - Page 14
Quoted By:
When did you first realized the Getter Robo Saga was shit? Post your experiences.
Quoted By:
why did it click with burgers so much?
tanks r better lol
-/k/
Quoted By:
Quoted By:
Does this show ever get good? I'm on episode 12 and it's a chore to sit through this. The hamfisted comedy, boring mobile suits, weak villains and little rascals heroes are tiring.
Quoted By:
>>163627082
Part 1 is almost done, but it's not too late to join in.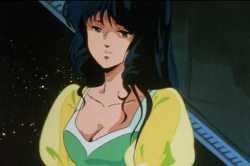 Quoted By:
Please help, brahs.
If anyone has the SDF Macross Remastered release by Galaxy Network and Pineapple Salad, please, PLEASE seed the link on nyaa:
https://nyaa.si/view/231518
We're all stuck at 39.9%, and it doesn't look like the fansub group will seed it again.
Who was in the wrong here?
Quoted By:
Mobile Suit Gundam Online General
>Basic Info
Mobile Suit Gundam Online is a F2P third person shooter set in the Universal Century of the Gundam franchise. The game features massive battles of over 100 players as well as small scale battles 6v6.
NOTE: A VPN is required to play the JP version
TW version requires "no" VPN to play
>Getting Started with the JP Version
https://sites.google.com/site/msgoenglish/start
>Getting Started with the TW Version
https://www.youtube.com/watch?v=zUGqtCkwmIA
[Embed]
That vid is legitimately the only guide that subreddit had to offer. You can also find some info on their reddit: /r/msgo/
DO NOT DOWNLOAD THE .RAR OF THE SUBREDDIT. Their copy is outdated, just download it off the official TW site:
http://_msol_.goone_.tw/?show=1
(Delete the "_")
>Guilds (Server 1)
Federation: Brightslap
Zeon: NEO-GOONSA, WhitePiggu
>TW Guilds
COLONYDROP
>Japanese Wiki (Use Google Translate)
http://gow.swiki.jp/
Old Thread:
>>15860469