Threads by latest replies - Page 2
Quoted By: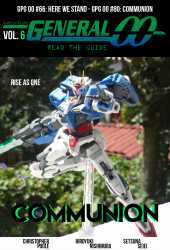 Quoted By:
How will the worst gundam entry end?
Quoted By:
Quoted By:
Quoted By: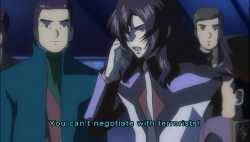 Quoted By:
According to the show, the only thing he EXPLICITLY did wrong was order the destruction of a handful of his own ships using the Requiem. He never attacked civilian targets, provided bountiful aid to Earth during its time of need, and was generally an incredibly reasonable fellow. He even accepts his defeat with magnanimity when the opposition doesn't want to share in his vision for the future and pulls off an upset against him, despite how rock solid his plan was--remember that he had actionable science to achieve his goal, and was not forcing euthanasia upon the current populace of the world.
The only other things that one could make an argument for would be the way he handled Athrun's lack of commitment to "the cause" and the whole dubious nature of Meer.
I know people like to suggest he instigated the Junius 7 drop, but there is about as much evidence for that as there is for Lacus plotting it. Same can be said for the attempt on the just mentioned's life, which reasonably could've been staged by Lacus herself to force Kira back into the piloting game--as evidenced by the reception of the PLANT citizens to Meer's entreaties.
>tl;dr Durandal did very little wrong, and nothing in the way of earning him TOP VILLAIN status. 10/10 barvo fukuda
Quoted By: