A new search server has been setup. Multiple terabytes of hard disk storage was also installed.
Threads by latest replies - Page 3
Quoted By:
Name an uglier /m/ anime than New Getter Robo. You can't.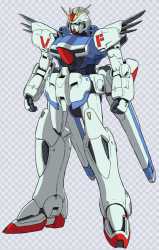 Quoted By:
This is your new Gundam getting announced on April 20th.

Say something nice about it.
Quoted By:
or /krr/ : Keroro X.
Happy (far belated) new year.
In December, it was revealed that a new Keroro anime-related *something* is on the way, unveiled alongside a new Keroro Robo, with more details to come in the future.
Kemono Friends-wise, Tatsuki remains offed from the project for good, despite the actions of international fandom and those in power on his side at Kadokawa, such as producer Fukuhara, leaving the fate of the franchise in purgatory, and throwing a wrench in the momentum built up last year. There have been some rumors that Season 2 of the anime was handed to Sunrise, though.
All-purpose Pastebin:
https://pastebin.com/ai7XcTXN
Chapter 267, translated, coming in a bit.
>"Yamato 2199 is an example of a remake done right!" - MALtards
>The story is the same but they added waifufaggotry, CGshit, and beach episode
I can't think of any way they could have made it more cancerous. What do light novel Yamato fans consider to be a bad remake?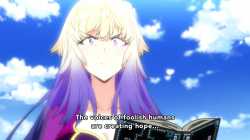 LEARN 2 READ
DON'T BE A BITCH
Quoted By:
Why did Full Frontal and Zeon specifically make a point not to kill anyone or destroy any mobile suits in their attack on the General Revil?
Quoted By:
Quoted By:
what's the most ugly mecha of all time?, I bet for Shin Dragon Poseidon
Quoted By:
So the other day I kinda realized something that Empress Hysteria is kinda hot. I guess hot Toku monster girls threads.