Threads by latest replies - Page 5
Quoted By:
Quoted By:
Yo dawg I heard you like mechs so we built a mech for your gundam so you can pilot while you pilot
Kallen and Fyana disput for Chirico
Who the winner?
Quoted By:
Raws when?
Quoted By:
Since the one on /mo/ is pretty much toast let's have a proper one.
Quoted By:
I loved the shit out of the original trilogy, Total Eclipse was 24eps of ejaculation and Schwarzesmarken was...well, enjoyable.

Is there any way to read more without japanese knowledge? Are there underground translations or something?

Does anyone know if any other translations are in the works? I'd love to read the day after and total eclipse
Quoted By:
Is any of the Gundam breaker 3 DLC worth it? I just got back from a pretty long work trip that started in October and noticed there's pretty large amount of DLC out now.
Did they introduce any victory suits that aren't the victory yet?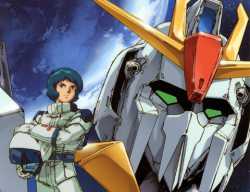 Zeta is so overrated XD nothing the characters do make any sense
Quoted By:
Hi guys! Just want everybody to know that the correct spelling of the series isn't Gundam Seed or Gundam SEED Destiny. It's Gundam SEED DESTINY. That's right, all caps. Just like Gundam AGE.

Peace!
Quoted By: