All thumbnails up to /qa/ have been moved. | Posts from the downtime are being imported. Current Board: /co/ | Please be patient. | We're back. We mean it this time.
Threads by latest replies - Page 8
Quoted By:
>no muv luv thread
let's go ahead and fix that
Is this /m/?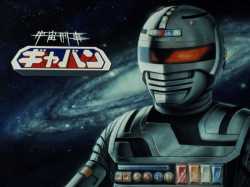 How are y'all enjoying crystal clear Gavan?
What was even the point of this?
Did some Fed scientist submitted this as a joke, but all the officials took him seriously and actually thought it was a brilliant idea?
I guess that guy got fired since I dont remember seeing any Balls after the OYW
I've seen both of them and desu, I find them overrated. They're decent but they're not masterpieces.!
Don't you all find it very strange they gave this very advanced prototype to a nobody, meanwhile Amuro, the best pilot was still with the RX-78?
Director : Junji Shimizu (One Piece: Episode of Chopper - The Miracle Winter Cherry Blossom, Precure All Stars New Stage: Mirai no Tomodachi)
Assistant director : Yō Nakano
Script : Takahiro Ozawa (Tokyo Toybox, Steves)
Mechanical design : Takayuki Yanase (Ghost in the Shell Arise, Mobile Suit Gundam 00)
Character design : Hiroya Iijima (Afro Samurai)
Background art : Makoto Ujiie (Gundam franchise, EUREKA SEVEN AO)
Kouji Kabuto : Showtaro Morikubo
Sayaka Yumi : Ai Kayano
https://www.youtube.com/watch?v=ciCw3Z6fUUI
All I got from this teaser is that Mazinger is really fucking shiny. No release date either.
-Thunderbolt S2
-Twilight of Axis
-Origin
-Yamato 2202
-FMP IV
-Rebuild of Eureka 7
-Geass recap movie
-G-Reco movie

No date yet:
-Fafner Exodus
-BF OVA
Quoted By:
Episode 49 - Ver. 2.0