2018-10-04: Search server active for recent posts, rebuilding for older posts. DesuArchive & RBT restored after host's storage had a 2nd SAN hiccup on 9/24. No damage, but posts need import from the contingency scraper. Many thanks to our new tetrarchy of sysadmins who worked to fix this complex service after the loss of the original admin. More info later.
Donations
would still help in case of image storage failure and we still need a new scraper.
The server is stable, but the scraper is at its final limits due to crippling resource use and cloudflare limits, so /gif/ and /wsg/ images are paused. Let's solve this: help build a new scraper.
More details here
.
Ghostposting is under extreme vetting by new moderators to mitigate spam. Crackspamming or responding to any is a bannable offense.
Threads by latest replies - Page 7
Quoted By:
Quoted By:
esuDesuTalk is a userscript that allows you to hide text within images.
Available:
https://github.com/desudesutalk/desudesutalk/
How to use:
https://github.com/desudesutalk/desudesutalk/wiki/How-to-use-this-script
Apparently it's very popular with Russians and or the Russian chansphere.
For some reason it doesn't work with 4chanX if you enter anything in your reply, so just dumping images should be fine and simply scanning the images doesn't interfere with 4chan x either. I tried posting it in the OP image but it didn't work for some reason. Here's what it would have said:
"o you read me? Testing testing 1 2 3.
*Timestamped: 2018-25-02*
One of the shortcomings is that the post doesn't automatically timestamp your post, so people could repost an image without knowing that there's a message inside it and people with the script might think the poster was using it.
I thought it might be fun for some people to use on /qa/, maybe even a way to add some flavor to certain threads.
Some other techniques previously discussed on /qa/ that dealt with hiding things in images, if you missed them, was making the thumbnails different than the actual image and discovering that png images can have their colors saved in the transparent parts.
I haven't tested this with the former but I know that desudesutalk does not preserve transparency and will make the background white; this is probably due to the programmer not considering transparency or the cryptography algorithm can't preserve transparency.
I know that a while ago some people were using this on /bant/ and others use it on /g/ but it's infrequent anywhere else."
Quoted By:
Would you personally be interested in the /qa/ anime stream resuming?
Quoted By:
The mod finally banned me after I had run this consecutively on a single IP for 2 weeks. Pretty efficient moderation, later than I expected.

blog: I have some IRL issues from tomorrow so I was banned at the right time anyway and won't plan to do this again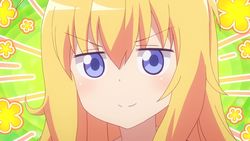 Quoted By:
Just noticed that all the range bans seem to have been lifted on /qa/, at least for mobile.
Quoted By:
What are some chans?
Quoted By:
Annnd I got perma banned for starting /l/ request thread for the second time.
The first was for pornography (request #015) and the second (#016) for pedo shit which never expires.
RIP me and previous OP. Always wondered what they did to him.
Quoted By:
To whoever"s still left who enjoyed those fun times a year ago, cheers!
Quoted By:
/ghost/ is still gone. I miss it...
Quoted By:
shit's on fire, yo