Threads by latest replies - Page 10
Quoted By:
Cmon asshats
Pony Throats
Quoted By:
This
Looks
Terrible!
Quoted By:
Quoted By:
The 'I forgot what day it is' edition
Praise The Great and Powerful!
or become a tea cup
Important general stuff below
I'm working on a master story list but I need some help
https://pastebin.com/XrRy4sxr
Reply with Trips, Title, and link and I'll start adding to this.
Also we have a Great and Powerful Discord:
https://discord.gg/HDnaVJ5
Come say hello if you want.
Let Trixie Tuesday commence!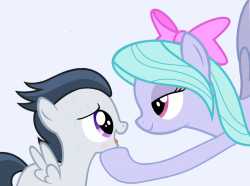 cock related genocide
Quoted By:
It's not over yet! edition
Thread was not cared for properly and fell off the bottom of page 10, making another one as there were still ongoing greentexts that need to be finished before we tuck /hh/ into hibernation for a couple weeks.
previous threads
pastebin.com/r7UXukuj
Quoted By:
Plunder that booty edition.
Few prompts to get started:
>A dragon wakes up somewhere in Equestria
>Were they once human? How did they get to Equestria?
>What are they going to do now that they've made it to magical horse land?
>Dragon anon has been living in Equestria for quite some time and ponies are used to seeing him around. It's only when another dragon shows up that he starts getting worried.
>You're a traveler from the dragonlands that decided to try thing out with ponies as a change of pace. Getting ambushed by things in the Everfree Forest is definitely not a good way to start that.
Image archive:
https://www.dropbox.com/sh/2kezxbg3fb60evs/AAC27D1NojcWMlQLgIFJ5uRca?dl=0
Previous thread:
http://desuarchive.org/mlp/thread/30193369/
>>30193369
Quoted By:
Quoted By:
Welcome back to Nebula! Last time: You met one of the commanders of the Siberian army before moving towards the colony. Checking on the others as you do so. The ship lands near the capital, allowing you to explore the city, buying a fancy looking chair and a gun for Moana. You spend the rest of the day relaxing. Waking up that morning feeling tired, making some pancakes for the crew. You head down once again, but this time heading to a rural town and meeting a human who shows interest in going with you which you accept. You return to the ship and go back down later to help the human, who's name is Anatolii, get to the ship. Introducing him to the crew. A little later you have him cook.
Crew List:
Eagle (Pegasus) (Mechanic/Army Reserves)
Rust Bucket (MC) (Earth Pony) (Engineer/Electrician) (Injured: Condition unknown)
Quiet Vine (Unicorn) (Botanist/Zoologist)
Fedot/Coccinellidae (Diamond Dog/Changeling) (Trader/Diplomat)
Cardea (Drazken) (Robotics)
Lanakila (Pālākiō) (Singer/Fighter)
Anatolii (Human)
Caesar (Reaper)
Kahurangi (Pālākiō)
Moana (Pālākiō)
Sai (Ship A.I.)
Javaxia (Outpost A.I.)
Κηφήνας (Drone)
Kokua (Drone)