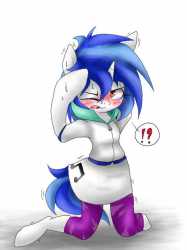 Quoted By:
Human becomes pony. How, why and what happens next are all up to you. New stories and art welcome!
Any type of transformation into ponies, dragons, gryphons, changelings, draconequus, etc., whether OC or canonical, & Anonponies of all shapes and sizes.
Want to be the little pony? This is the thread for you.
For the list of PTFG's recently updated stories, see below.
Archive of over 400 stories, as well as additional links and materials:
http://derpy.me/PonyTF
Unrated TF image dump thread:
http://derpy.me/ptfgnsfw
Below are some suggested writing prompts.
Mailbag:
>An anonymous gift arrives in the post, unmarked but containing some sort of swag related specifically to your brand of horsefagging, an original character of yours. In the days, hours, or minutes after contact with the contents of the parcel, you begin to experience some changes.
New Beginnings
>Congratulations, you get the chance to live in Ponyville as a pony, but there's a catch: you've been turned into a young filly or colt. You'll be raised by two loving parents but treated as a child. You haven't lost any of your human memories but may find yourself slipping into the role and acting more childishly as a side effect of the transformation.
Chat in
https://discord.gg/tfAjenN
Previous Thread:
>>32423815