Threads by latest replies - Page 8
Quoted By:
Quoted By:
Quoted By:
Quoted By:
Surely this hasn't been done before
No diapers
No advertising other threads other than trap related CYOAs
Tea party
http://pastebin.com/30bTgv5G
Rules pastebin that's a must read and includes the way to the IRC And now a Discord server! (please join, it's lonely in there)
http://pastebin.com/EJxtn3LA
In memory of..
Quoted By:
Ponies are fucking dumb.
Quoted By:
Welcome to the Massive Pony Thread!
Check out our slowly growing pastebin:
http://pastebin.com/9HrRJZqs
Writers, artists, and critique are always welcome so long as it pertains to the main idea of the thread which is size difference.
Old bigpone:
>>30823927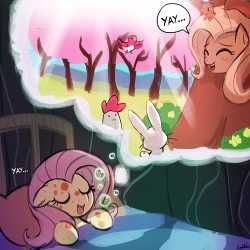 Fluttertree
Quoted By:
>Catch up at: https://www.anonpone.com/cirquesque/
>>The Star got some of Creaking's journals (The Star filtered a bunch of stuff that was just her day to day.) You can read them, among other things, here: https://www.gitbook.com/book/duendeinexistente/cirque
------------------------
Resuming quickly
>>30958104
>>30959950
"Guys, check on the rest of the things." You trot into your home to search for the wing oil Cas left there. Where, where...
"It's coming here!" Shouts Sea. "Leeeaaaaaaf!"
"Just how do you do that!" You shout back at her, spraying oil wildly on your wings.
"I'll tell you after we kill--"
Thunder roars.
"Leaf?"
"What!" You wipe your wings to distribute the oil on their surface.
"I made it turn away but," She pokes her head into the doorway, the metal red and smoking, "It's got armor now."
No Fallfags or Nyxfags allowed.

If you don't like this fic, explain why.