Quoted By:
why do the 4chan moderators care so little for /tv/?
Quoted By:
Not gonna lie, former 4chan user here. This is fucking hilarious watching 4chan crash and burn... But in all seriousness we need to delete /pol/!
Quoted By:
mmu
Quoted By:
Hey. You. Yeah, you. You need to make a 2D/random thread right now.
Be the change you want to see.
Quoted By:
/vp/'s getting raided again, send help.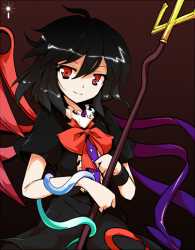 Quoted By:
What's the most unsettling book you've ever read?
I think mine would be Tommy got his gun.
Quoted By:
Won't forget A-san
Quoted By:
confused anime cat with question marks
Quoted By:
Post copypasta in this thread. Pic unrelated.
Quoted By:
Did you have a question ?