A new search server has been setup. Multiple terabytes of hard disk storage was also installed.
Quoted By:
Quoted By:
>yfw mods just filtered onions
post your desu here.
It's pretty obvious at this point. Every /news/ post falls into one of these categories:
1) Some poor person from THIS SPECIFIC COUNTRY did something STUPID.
2) THIS PERSON whose politics in the past have proven to be FAR LEFT/RIGHT did something EMBARASSING
3) THESE POLITICIANS WANT TO (DESTROY YOUR RIGHTS/LISTEN TO SCIENTISTS/DO SOMETHING OBSCENE/DO THE OPPOSITE OF WHAT POLLS SAY PEOPLE WANT)
4)Hollywood amirite
5)gays amirite
6)THIS RACE amirite
7)WESTERN MEN ARE UNDER ATTACK

I'm sure there's more but it's so fucking obviously all shit that makes the american male mind go fucking insane. is there something that can even be done about this? there's no point in goign there for a realistic view of the world any more, it's entirely engineered to trigger the board's specific insecurities. I know it works, because they go to /pol/ to bitch about it.
Some suggestions or ideas would be a good place to start. At this point, I have no idea how we're supposed to start turning /news/ into a valuable board.
It could be, because I still think 4chan is a top source for good information. It would be nice to have a good resource for news too. I remember when it was live feeds of current events and stories that were obscure but more relevant to the internet and our interests.
Maybe /pol/ just took over and we can't not be political any more.
The onion filter is great. Don't pussy out and remove it like you did with cuck. Incidentally, bring back the cuck filter.
Quoted By:
ITT: Interesting and unusual stuff that's happening on the boards you visit.
previous thread:
>>1987717
What was the last book you read?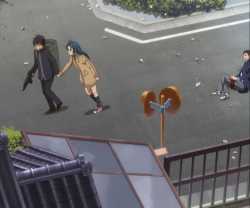 Quoted By:
/qa/ on the right.

What a fucking nobody loser.
No words. Only cute pictures
/qa/-pout