Threads by latest replies - Page 12
Quoted By:
>first [s4s]
>now /qa/
how do we stop the /jp/ invaders?
Quoted By:
What thing makes you believe your favorite boards are beyond saving?
Quoted By:
When you see this thread, bump a thread that is related to Japanese culture such as anime, manga, VNs, Touhou or other Japanese games.
Positive threads only!
うさぎがにがてる!!
Will we ever get a designated E-celeb containment board? E-celeb threads are triggering to many people, and often times seem to be in violation of the rules prohibiting advertisement. I know /v/ purportedly allowed a meta thread recently and E-celeb discussion was the number one thing users wanted to get rid of, while on /pol/, for example, things have gotten completely out of control, with 851 threads containing the string, 'milo' currently in the archive. That's more than 100 threads about Milo a day, every day, for the last 7 days! And that's just one of the many E-celebs whose threads recur there on a daily basis. I thought it was /pol/ - Political Discussion, not /pol/ - E-celeb Gossip. Will anything ever be done to chemo this cancer?
Quoted By:
Name three (3) things you like about a board you dislike.
Quoted By:
What happened to this board? Why is it all anime now? Why won't mods do anything about it?
Let's all love Lain, /qa/!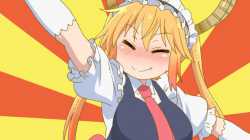 This is a reminder to everyone on /qa/!
Don't post in bad threads, ignore bad threads, report rule-violating threads!
Acknowledging shitposters and starting flamewars is just as bad as shitposting and spamming.