Threads by latest replies - Page 7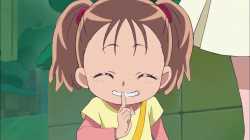 What's your biggest secret?
Cirno isn't baka.
Go to another imageboard and bring back an image!
Quoted By:
You're keeping that /qa/ spirit burning, right?
Let me hear you!
RRRAAAAAAAAAAAAAAAAAAAAAAAAAAAAAAAAGH!!!
Just got /qa/'d.......
Quoted By:
Kimi no egao?
Who let the dogs out??
Any NEETs here?
In a few years, I'll be able to become one as long as the economy doesn't collapse.