Threads by latest replies - Page 8
It's a much more fitting name, since no one answers the questions, but everyone posts anime.
YA ANIMEPOSTIN'
Quoted By:
I have a question to ask:
How do you identify someone as an ''/a/ norm''? Do you mean anyone who try to post or discuss anything anime-related, and only 2D AND non-anime contents (like touhou) are acceptable? That anyone who watch anime is a normalfag, while touhou and idolmaster are the true NEET hobbies?
Quoted By:
Who's the best onee-san?
Quoted By:
Wait so how do they communicate in Gundam if Minovsky particles disturb most of the communications? I know some of the characters can be excused by Newtype magic, but what about the Oldtypes?
WELCOME TO THE UNLISTED BOARD
HOW THE ***FUCK*** DID YOU FIND THIS SECRET CLUB?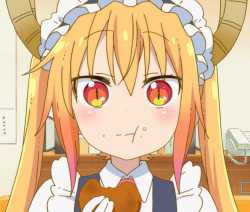 What kind of threads would you like to see on /qa/?
has hiro abandoned us?
ITT: We post boards and their dankest memes

/a/ Keit-Ai
/b/ The Banana
/ck/ Jack
/fit/ LONDON
/g/ Install Gentoo
/int/ Easter
/lit/ Zizek
/mu/ Either NMH or Varg
/o/ Corvette vs GTR
/pol/ We wuz kings
/qa/ none
/r9k/ REEEEEE
/s4s/ pink girl
/sci/ Black science man
/sp/ Costanza
/trash/ trips guy
/tv/ Bane or JUST
/v/ daily dose