Threads by latest replies - Page 8
Why do /qa/ girls do this?
Which Touhou fangames would you like to see?
I wanna play a stealth game starring Reisen.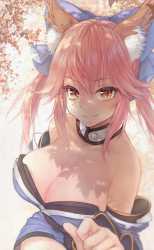 Any sweet boys prowling the /qa/ tonight..?
Quoted By:
The /cool/ kids
If Chaika was Chaika today, and Chaika cloning machine. You hold world hostage with Chaika Clone Chaika Unlimited Chaika. What hold hostage with exchange for Chaika Chaika?
brush
hi if you shift + click this thread you will get aids
Funny how /qa/ boasts about how powerful 2D/frog posters be, yet this board gets taken over in a single day without /v/ even trying.

Weak.
Quoted By:
A redpill a day keeps the degeneracy away.
>neogaf thread not video games according to the mods
>deviantart video game art thread not video games according to the mods
>video game comics/LOL threads not video games according to the mods
>video game cringe not video games according to the mods
/v/ has the most basic fucking rules, mods, we talk about video games, but you can't seem to understand this