Quoted By:
/feathers/

sexy avian appreciation thread

gays, straights, and everything in between are welcome
Quoted By:
Quoted By:
/Cuphead Thread/ Official art Edition
Last one died so here we are again.
Post porn of all kinds. You know you want it, pussy.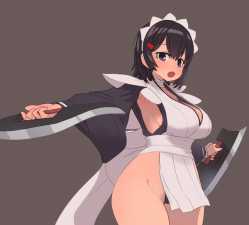 Quoted By:
HG thread.
Quoted By:
feral thread por favor
Quoted By:
CYOA Refuge Thread - A thread for posting any and all CYOAs unpostable in /tg/'s /cyoag/ (and occasionally ones that aren't).
Previous thread:
https://desuarchive.org/trash/thread/12795743
/cyoag/'s CYOA archives and related resources:
https://pastebin.com/vrqYhnpu
And remember: If the CYOA calls for rolling (or you just feel like leaving something up to fate), use
random.org
(or physical dice, or something else that isn't your postnumber).
Quoted By:
/ldg/ Living Doll General
G-Good afternoon everyone!
This is Glum Plum with /lgd/: The Living Doll General!
Here we mingle, talk about dolls, post pictures, and maybe some Anons can make their own dolls!
If they want to, I mean...
P-Please try to get along everyone. These threads are usually pretty nice and comfy...
I didn't see one around s-so I made one m-myself.
T-This is my first time making one, p-please bear with me.
I'm not too sure I know what I'm doing.
Desuarchive's not working right now so I can't really link to a lot of the past threads.
I d-did manage to scrounge up the last thread, though.
In case Desu starts working again.
desuarchive.org/trash/thread/12603078
And here's the booru, where most of our pictures are stored!
http://doll-stuffing.booru.org/
A-anyway. I made some refreshments as well, in case you get hungry or t-thirsty.
I hope everyone has a great time here!
(Oh gosh, I hope I did this right...)
Quoted By:
Quoted By:
What does /trash/ think of yo-kai watch?
Quoted By:
/flg/ - F-list General: Steamy Sweaty Edition
F-list is a website for people interested in roleplaying, to create character profiles and to find like-minded partners with similar interests to roleplay with.
It features an advanced web chat (which can be used for textual roleplaying), custom kinks, image hosting, BBcode-enabled profiles and more built-in kinks than you can memorize.
The purpose of this thread is to serve as a place where anons can freely share their characters, solicit roleplay, critique profiles, (consensually) share logs of roleplays, discuss kinks, and everything else related to f-list.
Note that actual roleplay should be directed to f-list itself or
>>>/trash/erp as this thread is for whining and profile whoring, nobody here intends on roleplaying or they would be.
URL:
https://www.f-list.net/
Wiki:
https://wiki.f-list.net/Main_Page
BBCode guide:
https://wiki.f-list.net/List_of_BBCode_tags
previous
>>12714683