Threads by latest replies - Page 13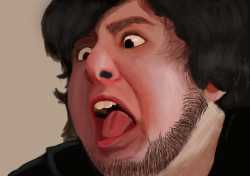 Jontron Thread.
Will he ever recover from his fall from grace?
Quoted By:
Blob thread 3
Half-Ton Hero Edition

Any kind of content allowed as long as the character(s) is female and fat as fuck.
/sfur/ get in here!
>No weird porn (go to /d/ and other /trash/ threads)
>No ponies (there's /mlp/ and other /trash/ threads.)
>No feral!
>Kemono is allowed.
Quoted By:
Furry Tomboy thread?
Quoted By:
Slime stuffing / bloating / inflation / whatever thread.
The title is pretty self-explanatory.
Quoted By:
Balloon / inflatables fetish thread
Quoted By:
No feral thread
Lets fix that
Quoted By:
THE WHOLE TIME

SHE WAS NAKED THE WHOLE TIME

Samurai Jack thread, BTW.
Quoted By:
Cats? /co/ rule34 cats?
Quoted By:
Female Fatfur Thread: Ewe-ge Girls Edition
Previous Thread:
>>8775951
>FatChat Discord: https://discord.gg/SD2fSnu
Don't be afraid to jump in at any time, we don't bite!
Fetish poll for drawfags/writefags and stats:
http://strawpoll.me/6208875
>Try to keep a good balance of related fetishes and sub-fetishes.
>No irl pics please, there's other places better suited for that.
>Avoid reposting images from the past few threads. Keep it fresh!
We're back on track to start running sessions of Nirulea, a fatty DnD-type group writing/roleplaying game. Sessions happen on weekends and generally last a few hours. If you have any questions or are interested in spectating or joining a game, feel free to visit the discord's #nirulea channel.