A new search server has been setup. Multiple terabytes of hard disk storage was also installed.
Threads by latest replies - Page 7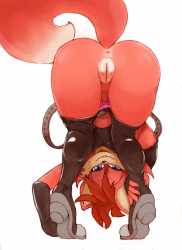 Quoted By:
Sonic thread. No birds allowed edition!!
Quoted By:
Fun stream time!
Join in and have some laughs.
Quoted By:
Quoted By:
rtagsg
Quoted By:
i love you all and ducks
Quoted By:
Anthro MLP Thread
Quoted By:
/flg/ - F-list General: One size fits all Edition
F-list is a website for people interested in roleplaying, to create character profiles and to find like-minded partners with similar interests to roleplay with.
It features an advanced web chat (which can be used for textual roleplaying), custom kinks, image hosting, BBcode-enabled profiles and more built-in kinks than you can memorize.
The purpose of this thread is to serve as a place where anons can freely share their characters, solicit roleplay, critique profiles, (consensually) share logs of roleplays, discuss kinks, and everything else related to f-list.
Note that actual roleplay should be directed to f-list itself or
>>>/trash/erp as this thread is for whining and profile whoring, nobody here intends on roleplaying or they would be.
URL:
https://www.f-list.net/
Wiki:
https://wiki.f-list.net/Main_Page
BBCode guide:
https://wiki.f-list.net/List_of_BBCode_tags
Previous Thread:
>>15215410
Quoted By:
Kick this fat ass off the force.
Quoted By:
Quoted By:
I heard you guys want to fuck this thing. care to explain?