Quoted By:
>walk forward
>mash buttons on enemies
>walk forward more
>repeat
Why do people like this genre again?
Quoted By:
So I finally got all the Wii U games released in NA. AMA.
Quoted By:
Who here owns arcade PCBs? And dedicated cabs?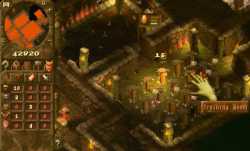 What games would I have to play if I liked pic rel?
Quoted By:
Quoted By:
>Post some botched ports of otherwise fantastic games.
Quoted By:
I see people constantly harp about Thief 2 and its map reuse with Casing the Joint/Masks, but why don't they hold the first game to the same standard? Strange Bedfellows is arguably the worst mission in the game just because there's so little to do. There's no loot collection, most of the map doesn't do anything, and there's only 2, maybe 3 real stealth sections. At least Casing the Joint and Masks kept up stealth the whole time.
Quoted By:
What's the best PSX emulator for high resolutions?
Quoted By:
Pickup thread!

What did you get this past weekend? Yardsale? Thrift store? Game shop? Online?

Picked all this up this past weekend at Long Island Retro Gaming Expo. Spent $250. I wish I brought more cash.