Donations to the archive
would be appreciated to help fund our server hardware & storage drives. We are looking for developers to help build new software and archives,
discuss here
.
Search will be down for a day or two for maintenance.
Threads by latest ghost replies - Page 5
Quoted By:
You know what this is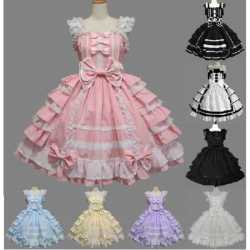 Quoted By:
Quoted By:
Old thread is kill.
>Show your newest purchases!
>Post brand and non-brand inspo pics!
>Share your coords and make!
Quoted By:
Guess who won. What a fine cosplay.
Quoted By:
New mail thread, last one is in autosage
Quoted By:
Cute delinquents edition.

Stay on topic, and don't reply to bait.
Quoted By:
Quoted By:
Have you ever been so excited for a meetup or con only to wake up and discover it's that time of the month?
Have you ever started while at a con or meetup?
Do you still go dressed up and risk it, or do you just not bother?
Any horror stories? Any solutions?
Haven't seen a thread like this so why not
Quoted By:
Why do women complain about sexualized characters and yet they mostly cosplay as over sexualized characters?

Why do venues allow sometimes almost naked cosplays? Shouldn't that be against the rules? Given how strict they are with other things.

Do women dressing like this is how they really want to be dress like this in real life but can't. But they get away with it at cons because it seems normal.

This situations confuses me.
Quoted By:
Who lolita at heart here who was never able to wear or afford the clothes but you follow the fashion as if you're ever going to participate in it