Quoted By:
What do you think of boys crossdressing as girls?
Quoted By:
Why do the lolis never win?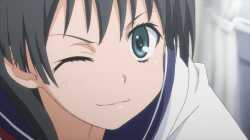 Quoted By:
Say something nice about this girl
Quoted By:
It's Rei's birthday in Japan.
Let's give him an utsukushii birthday thread.
Quoted By:
Read a book. They're good for you.
Quoted By:
PLEASE MODS READ THE FULL OP.
1st Saturday of the Month
GET IN HERE
twitch tv / mogra
START 23:00PM - END 05:00AM (Japan Time)
■GUEST DJ
DJ Genki
Stereoman
■RESIDENT DJ
D-YAMA(MOGRA)
Esupa (AniLab.)
HokBoy (合法ロリパーティー / VOCALOID-ManiaX)
melo (elemog)
kei。 (elemog)
Oblongar (sprout's dub 94 / 2D M3NTiON)
chefoba (AniLab. / discloud / Lowfer Records)
■VJ
DeLPi
すーすけ (A-HOL!C / Xi-lium)
310
■TIMETABLE
03:40~04:20 kei。/すーすけ & 310 • <--- (You are here)
04:20~05:00 Hokboy/すーすけ & 310
(DJ/VJ)
For more info, here: club-mogra . jp /2017/07/01/3164/
PAY DOUBLE ATTENTION HERE.
>Next Mogra Anison Matrix event is on the first Saturday of August (Saturday 5th)
>Also in that same month we have the "Akihabara Mogra 8th Anniversary" on the 25th, 26th and 27th (Fri/Sat/Sun).
So more than ever, check /ghost/ for updates during the month to keep you informed.
(We will wait for the friday dj list and discuss if we do it or not as mentioned before)
For the Anons, Janitors and MODS that doesn't know what Mogra is.
MOGRA is a stream of UNTZ in a club from Akiba.
It's an otaku club. Pretty much all the music played is OP and ED remixes of ANIME series.
/a/ has been streaming it from quite some time and it even has stickys in New Years Day.
foolz.fireden.net/a/thread/99333924
(Sticky I - 13/14)
foolz.fireden.net/a/thread/99338787
(Sticky II - 13/14)
desuarchive.org/a/thread/151640412
(Sticky III - 16/17)
▶︎ READ ALL THE PASTAS POSTED IN THE THREAD BEFORE ASKING ANYTHING.
▶︎ DON'T BRING SHIT FROM TWITCH CHAT IN HERE.
▶︎ DON'T RESPOND TO SHITPOST, JUST REPORT.
▶︎ DON'T BLOGPOST.
Quoted By:
Time to oil up a ship.
Quoted By:
And discuss why they didn't catch on.
Are you ready for Sarada's cuck Gaiden?
I can only think of two good things about Mami:
1)
the right.
2)
the left.