How did Japan respond to this episode anyway?
Quoted By:
Common anime/manga fetishes you hate.
I start with the shitty school swimsuit outdated version.
Quoted By:
I will teach you to respect small girls.
Quoted By:
Quoted By:
The Light of Tsukimi Manor should be required reading for anybody who likes l***s
Quoted By:
Rei is a diligent, hard-working, upstanding young man.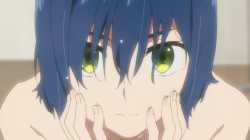 Quoted By:
my wife ichigo is so cute
Quoted By:
So how do you like the mobage? Virtual on?
Quoted By:
So i was reading this series called index which seems to feature a spinoff called railgun, and was wondering what you guys thinks of the RECENT addition to the (series) of Toaru VIRTUAL on.

on a side note, why dont the misaka use clones as information network? then she can monitor touma all over world. all it'd take is a connection or having a clone with/near her.