Provider had unplanned downtime, situation appears to be resolved.
Donations to the archive
would be appreciated to help fund our server hardware & storage drives. We are looking for developers to help build new software and archives,
discuss here
.
Search will be down for a day or two for maintenance.
Quoted By:
Quoted By:
40k is officially for children
what is your settings china like?

saying NOT!china is gay af)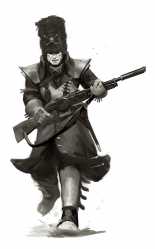 Quoted By:
Quoted By:
Quoted By:
Old GW terrain guide Edition
Previous Thread:
>>88141342
Middle-Earth Strategy Battle Game, Blood Bowl, Necromunda, Warcry, Epic, Warmaster, Underworlds, Aeronautica, Mordheim, Titanicus, Battlefleet Gothic, Man-o-War, Warhammer Quest, GorkaMorka, and any other GW system and boardgame are welcome.
There is currently a Kill Team General
>>>/tg/ktg
. Discussions for the Kill Team should go there.
>We are working on a mega archive with the rulebooks for the boxed and specialist games (don't share).
rebrand<dot>ly/gwsg-repo1
rebrand<dot>ly/gwsg-repo2
rebrand<dot>ly/gwsg-repo3
>Drop any missing files you might have here:
rebrand<dot>ly/gwsg-drop
>Old links:
https://pastebin.com/dk8SFxht
>TQ
What have you been working on lately? What's your current main project, and what's next after it?
What's an interesting backstory for a half-orc that's not "rape baby"?
Quoted By: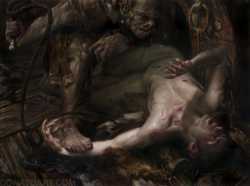 Quoted By: