Donations to the archive
would be appreciated to help fund our server hardware & storage drives. We are looking for developers to help build new software and archives,
discuss here
.
Search will be down for a day or two for maintenance.
Quoted By:
Quoted By:
Chainsawman is the exact same kind of pseudo-edgy shounen garbage that Bleach is. The fanbase wants to believe it's more complex and adult-oriented, but it isn't, and that belief just makes them even more childish.
Quoted By:
Miorine owes Suletta sex.
Is this the best isekai?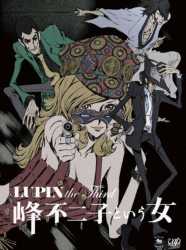 What if we made Lupin III but EDGY? Why did anyone think this was a good idea? How did Monkey Punch feel about it? Is it canon that Zenigata FUCKS?
Quoted By:
Was she a well-written character?
Quoted By:
Quoted By:
i only come to /a/ for baki threads.and by baki threads i mean jack threads.
Quoted By:
Chapter 165:
>>253399378
Chapter 166
This is it, the end of the ride.
Western translators aren't wrong tho