Donations to the archive
would be appreciated to help fund our server hardware & storage drives. We are looking for developers to help build new software and archives,
discuss here
.
Search will be down for a day or two for maintenance.
Quoted By:
Bleachsisters... not like this...
Quoted By:
Remember when this company used to make anime that aren't Gundam or Love Live?
Quoted By:
New year, New matrix, same old site. Welcome back to your monthly MOGRA and it's sure one hell of a way to start. Don't mention this to melo but it's his
birthday
so let's wish him the best and hopefully doesn't tweet out "help" again. Besides that, the regulars are back and two guest DJs: 痺れた。and esuf11! So grab your favorite snacks, drinks and whatnot because...
GET IN HERE!
▼ TIME TABLE
23:00 - 23:40 oddrella VJ: COCOA*
23:40 - 00:20 melo VJ: DeLPi
00:20 - 01:00 OBLONGAR VJ: COCOA*
01:00 - 01:40 痺れた。VJ: DeLPi
01:40 - 02:20 HOKBOY VJ: COCOA*
02:20 - 03:00 esuf11 VJ: COCOA*
03:00 - 03:40 D-YAMA VJ: DeLPi
03:40 - 04:20 kei。VJ: COCOA*
04:20 - 05:00 chefoba VJ: DeLPi
For more information:
https://club-mogra.jp/
2023/01/07/4705/
For the Anons, Janitors and Mods that doesn't know what Mogra is.
MOGRA is a stream of UNTZ in a club from Akiba.
It's an otaku club. Pretty much all the music played is OP and ED remixes of ANIME series.
/a/ has been streaming it from quite some time and it even has stickys in New Years Day.
desuarchive.org/a/thread/99333924
(Sticky I - 13/14)
desuarchive.org/a/thread/99338787
(Sticky II - 13/14)
desuarchive.org/a/thread/151640412
(Sticky III - 16/17)
desuarchive.org/a/thread/182701122
(Sticky IV - 18/19)
desuarchive.org/a/thread/197348385
(Sticky V - 19/20)
▶︎ READ ALL THE PASTAS POSTED IN THE THREAD BEFORE ASKING ANYTHING.
▶︎ DON'T BRING SHIT FROM TWITCH CHAT IN HERE.
▶︎ DON'T RESPOND TO SHITPOST, JUST REPORT.
▶︎ DON'T BLOGPOST
▶︎ Have fun
Next Anison Matrix will take place on Feb 4th at 11 pm JST. Eva Chan will preform tomorrow with a bunch of other DJs so look forward to that and of course all other events as well. Happy new year
What's with the sudden trend with native isekai
thread
MC?
Wh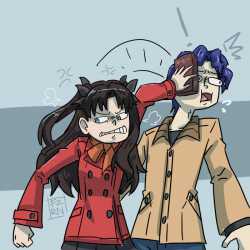 Quoted By:
friendly reminder that in canon Shinji is the only person who'll ever take an interest in Rin
Quoted By:
Does /a/ want to punch women?
Quoted By:
Home
Quoted By:
ch 36

ALADDIN VS GAWAIN
Quoted By:
What do you think do Mitsuha's armpits smell like? Do you think her pits smell nice?
Anything that doesn't involve a person being transported to another world. I've really been enjoying Magus of the Library, which is about a boy who is saved by books and wants to become a librarian