Donations to the archive
would be appreciated to help fund our server hardware & storage drives. We are looking for developers to help build new software and archives,
discuss here
.
Search will be down for a day or two for maintenance.
Quoted By:
what's the difference between a gimmick and a stylistic choice?
Italian food edition
Can somebody here give me a sincere explanation if/what he actually did wrong?
Quoted By:
>NO MORE FUCKS, NO SUCKS, NO SEED OR FEED TO CHUCK
It's such a shame that an album as creative as this is marred with subpar musicianship and bad production. And for the record: yes, it did click, but it took some time when that shouldn't happen. An album like this should click almost immediately if you have a developed ear. I'd give it a 3/5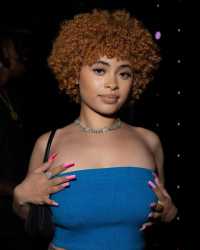 she a baddie she know she a ten
she a baddie with her baddie fren
Discuss listening, creating, and the history of jazz in this thread. Post what you're listening to!

Everyday until you like it.
>Booooooy!
>Thanks for hesitating-