Donations to the archive
would be appreciated to help fund our server hardware & storage drives. We are looking for developers to help build new software and archives,
discuss here
.
Quoted By:
Quoted By:
Tricep extension or close grip bench? Which is better for tris, I already do skullcrushers
How's your hair doing?
In your local gym do you see a lot of Tiktok girls trying to record lifters and pass them as alleged perverts?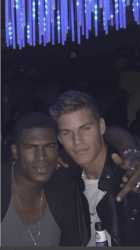 Quoted By:
Does /fit/ go clubbing?
Have I "made it", bros?
When I was in school, I would do a lot of power running. Literally one hour straight. As result, I built serious lower body power, quads were strong, hip flexors strong and so was my butt.
Literally 2 female colleagues grabbed it, many would also notice and give looks.
Butt is often underrated asaf (when people talk about desirable muscles when it comes to attraction) but wymen like butt as well.

What about you? Which one of your physical features received the most attention from people?
Quoted By:
Best shoulder exercises for big delts?
Quoted By:
Other thread is over 300
Been lifting for around 14 months, 76kg 180cm