Donations to the archive
would be appreciated to help fund our server hardware & storage drives. We are looking for developers to help build new software and archives,
discuss here
.
Search will be down for a day or two for maintenance.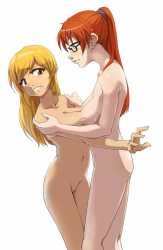 Quoted By:
Quoted By:
Quoted By:
Girls and maybe boys getting the ever loving shit beaten out of them. No guro, spilt entrails, decapitation, etc.
Quoted By:
Quoted By:
This thread's for huge butts, thighs, and hips - either huge already, or growing that way.

No male, futa, gas, or scat, please.
Quoted By:
Quoted By:
>no guys
>no muscles
>no futa
Look I hate women but I only want to jerk off to women, so no content that resembles dudes in any way. Post women growing bigger, out of their clothes, out of buildings, until they rule this world (whether they like it or not)
ps: nosefag come home, we miss you
Quoted By:
A thread dedicated to Futas showing off their insurmountable penile superiority over men.
Any content is allowed, as long as the futa is bigger than the male.
Previous thread:
>>10682893
Quoted By:
Post it here
Quoted By:
Previous Thread:
>>10649399
Same rules as always, just post inflated gals and have fun.