Donations to the archive
would be appreciated to help fund our server hardware & storage drives. We are looking for developers to help build new software and archives,
discuss here
.
Quoted By:
Quoted By:
Quoted By:
A thread dedicated to futanari showing off their insurmountable penile superiority over men.

No Futas getting penetrated it defeats the point.
We reached bump limit so here's the new thread
Previous one:
>>9792311
Quoted By:
Post your cutest and tubbiest boys /d/, rules are simple and no I don't have the link to the last threads sadly. Rules are as follows:

No slob, or gas, or any of that stuff, keep it in the active slob and gas threads
No chicks, you fags already have like 90 bbw threads
Quoted By:
We will keep the most based fetish thread going brothers.
Multi, conjoinment, fusion, merging, whatever.
Just as long as it's hot.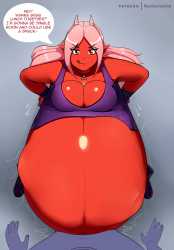 Quoted By:
Quoted By:
Post cute boys being turned into blueberries, balloons, and other assorted blimps.
Quoted By:
Where did the last one go? At least it's back!

Self-explanatory. Girls with extra arms.