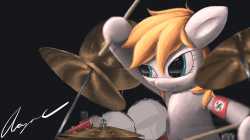 Quoted By:
Willkommen im Führerdoppel Aryanne Faden!!
Aryanne Hoofler is a female Earth Pony with a white coat, blonde hair and blue eyes. Her cutie mark is a pink heart with a black swastika in it. She is a military officer from the Maremacht of Germaney and an active politician.
In this thread we showcase new MLPOL Art. If you find good Aryanne pictures or greentext content, post it here.
If (You) want to contribute to our community, feel free to visit our Website and our Discord groups!
For pornography Artwork we recommend the usage of
http://www.imgur.com
OAT TLDR:
- This is a right leaning thread to promote the collaborative axis between /mlp/ and /pol/ /)
- subjects of interest include (but are not limited to) White Nationalism, Horsefucking, current events and Chan activism
- for appropriate thread materials check the MEGA Archive
- Our content includes drawings, paintings, photography, crafts, comics, animations and more!
- gay transnigger jews in wheelchairs need not apply (shilling included)
- bump reasonably (this thread usually lasts ~30 days in average)
Should this thread not be on duty during it's planned schedule, check the Desustorage Archive.
Cover art: Pony Aryanne playing drums - drawn by Vultraz -
https://www.deviantart.com/vultraz/