Donations to the archive
would be appreciated to help fund our server hardware & storage drives. We are looking for developers to help build new software and archives,
discuss here
.
Search will be down for a day or two for maintenance.
Threads by latest ghost replies - Page 10
Quoted By:
/dft/ - Discord Fappy Talky
Post tags, talk about your fetishes, and jerk off.
Between Buns Edition
Previous:
>>59228421
Quoted By:
fms gf edition
Quoted By:
/acrg/ Artist/Commissioner Rant General #664
>"restoration" Edition
Remember to Screencap your links so we can laugh when they delete their post.
Talk about artists or commissioners, mostly the bad ones or those who got under your skin.
Share your experiences and get angry with us.
For all artists (and commissioners who are close friends with artists) here, beware of Horu, Pixxy, OkiOppai, Timedwatcher, AnythingGoes, Skitterleaf, kathielnotfound (Jocelyn Jones#0520), and Snoopcrow/jbunny/j6un9 (jbunny#4754).
They will exploit and/or scam you should they get the chance.
Pastebin:
https://pastebin.pl/view/2ffd7505
(Gay ass new paste nobody reads)
Previous:
https://desuarchive.org/trash/thread/59136262/
What happened to /obj/ used to hang there a lot like three years ago :(
I kept forgetting to make this thread.
For those who haven't noticed it, Weaver updated Boxdog many times on July and finally finished the comic.
The update spree starts here:
https://www.theduckwebcomics.com/Boxdog/5744973/
You can also use this thread to talk about other webcomics.
Quoted By: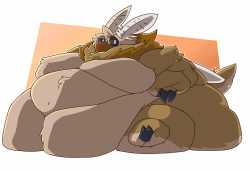 Quoted By:
Quoted By:
Quoted By:
For Twinks, Traps, Femboys, Cross-Dressers, cuteboys and Gays. No trans people, thank you.
collared and bound edition
Previous thread:
https://desuarchive.org/trash/thread/59090911/
>/cbg/ tagmap
original:
https://tagmap.io/tag/cbg
new:
https://tagmap.io/tag/cuteboy
>Pastebin with weight loss/workout help (check /fit/ too)
https://pastebin.com/27v8a9i7
>Post your collections (NO underage), post pictures of yourself and discuss cute and lewd stuff relating to boys
>Post your age, sexuality, and region if you don't want to stay lonely forever
>Please don't self-harm
>AND KEEP IT CIVIL, quit engaging and arguing with obvious bait. You dorks make it way too easy for trolls to stir the pot.
>IGNORE Bait. how simple can I make this you dummy. Yes, you, the one reading this. Listen. Be a good boy. Or else.
Quoted By: