Quoted By:
What would be the best systerm to play little witch academia?
>max out bluff stat
>get mind control
How badly could a single Custodian fuck up irl humanity?
He is equipped with the best equipment the Adeptus Custodes has to offer (termie armor + heavy bolter etc.) and drops smack dab into Times Square. He does not stop fighting until everybody is dead. How would he be stopped? I chose a Custodian because they are more effective solo than a Space Marine would be.
For the sake of the scenario, the Custodian will have infinite ammo if he doesn't do well without it.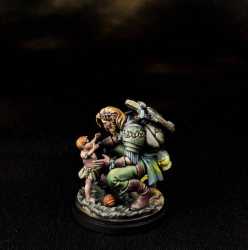 Quoted By:
Gencon Edition.

I bring Gifts.
Quoted By:
Quoted By:
Quoted By:
Happy Friday edition

Game day looks! What's your setting? What's happening this week? Any tips and tricks from the local regular hosts of games?
Quoted By:
Quoted By:
Do you draw maps for your worlds(s)? How detailed do you go? for those of you that do, what would be some tips for someone not so artistically inclined? I'd love to be able to do something like pic related.