I'm sensing a trend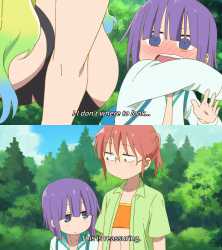 Do you prefer cowtits or DFC?
Quoted By:
I'm finally drinking the monogatari kool-aid
I won't blog, but I'm liking it a lot

My only issue, and I'm sure this is common: How much of the writing/humor/cleverness totally lost because I can't read/speak moon?

Is the significance overblown? Or does it add another dimension to the writing? Are the LNs translated decently at all?
Quoted By:
Quoted By:
Request art, get art (maybe)
Quoted By:
Five days and 14 hours until the next episode!
Quoted By:
Is there literally no one else in the known Universe they could've picked that's still alive?
Quoted By:
Left or right?