Donations to the archive
would be appreciated to help fund our server hardware & storage drives. We are looking for developers to help build new software and archives,
discuss here
.
Search will be down for a day or two for maintenance.
Quoted By:
Quoted By:
Quoted By:
The event starts soon, we've got a new promotional image.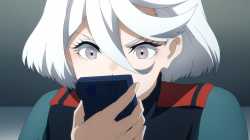 This show kind of sucks
Quoted By:
Those who say "AUs are crap, UC is greatness." Those who say "AUs are fine, but of course they can't even compare with Tomino's genius."
I'm tired of all of you. Many AUs are great, most of UC stuff is garbage. And I'm so, so tired of pretending it's otherwise. I respect Tomino for creating the Gundam franchise, but he's terrible storyteller who absolutely can't into coherent writing, dialogues or at least basic dramaturgy. Gundam blossomed exactly that moment when Tomino stepped aside and allowed other creators to make some great stuff under Gundam name.
tl;dr AUs bros, it's our thread now.
Quoted By:
Mospeada thread, got a favorite mech? Watching it now? Thoughts on it? Got trivia? Find Mnt annoying? It's all welcome.
What made the first season so good? What would you fix of the second season? Is a third season really never ever?
Why was Darzana so fucking hot?!
The last thread was a comfy success, what are you anons watching and what are you clearing out of your backlog?
Quoted By:
Why do on-topic threads on this board get deleted more and more often?